THE YARLUNG TSANGPO RIVER CANYON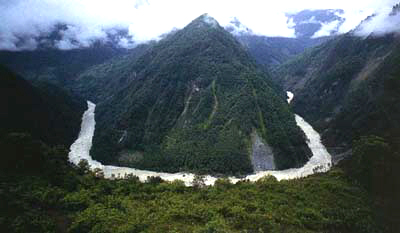 It was discovered and affirmed by American and Chinese scientists of geography in the 90s of this century with a depth of nearly 6,000 metres. It was widely paced much attention to all over the world, and it is also one of a few untouched area on the earth.
--------------------------------------------------------------------
The arrangements: (Two ways can be chosen)
The first way: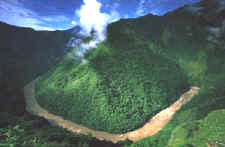 Drive from the Sichuan - Tibet Road into Tibet (driving a half of days and sending on foot the other half. Including the 5 big groups of canyons above). It will spend 25 days or so as the following: Drive from Chengdu - Luding (cross Dadu River) - Kangdin - Yarjiang (cross Yarlung River) - Batang (cross Jinshar River) - Mangkang (cross Lanchang River) - Baxiu (cross Lu River) - Pomi (through Parlung Tsangpo Canyon) - the top of the Yarlung Tsangpo Canyon (set on foot for 4 days) - Jarcha - Cheidong - Lhasa, then fly to Chengdu.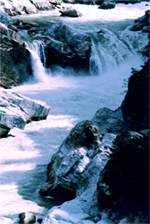 The second way:
Fly Lhasa from Chengdu directly, then begins the adventure of the Yarlung Tsangpo Canyon on foot.
The tour date: Suggest in May and Jane or in October and November of a year. A
An average price:Single person for one day will cost ?$210.00!